The Truth About Self Care for Moms
Inside: What self-care for moms really means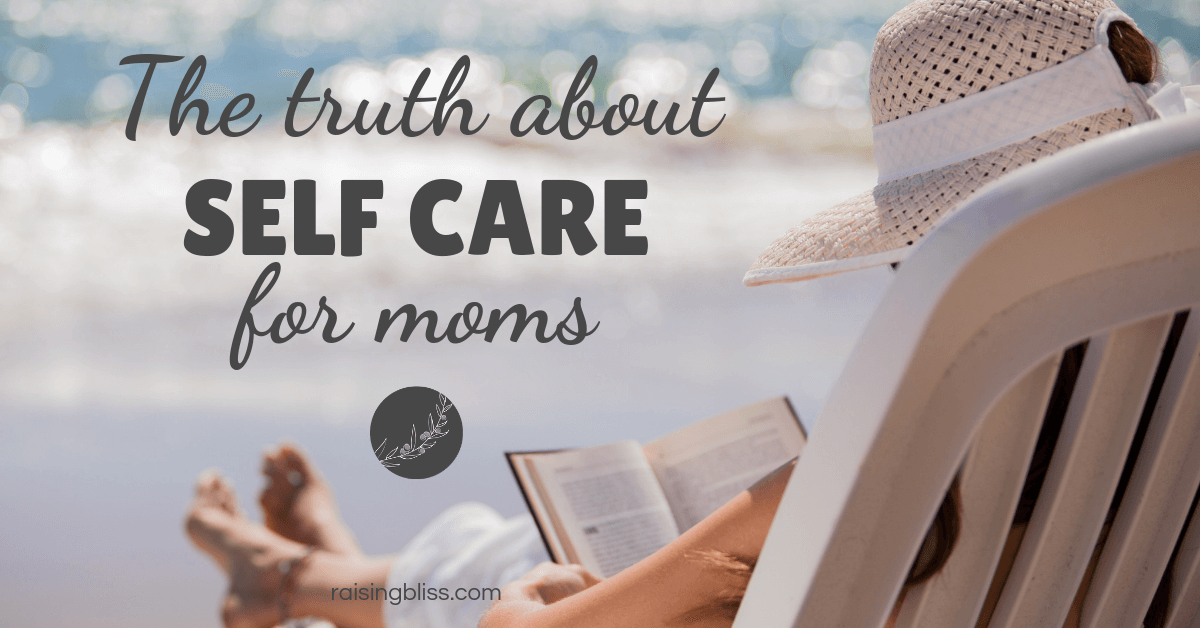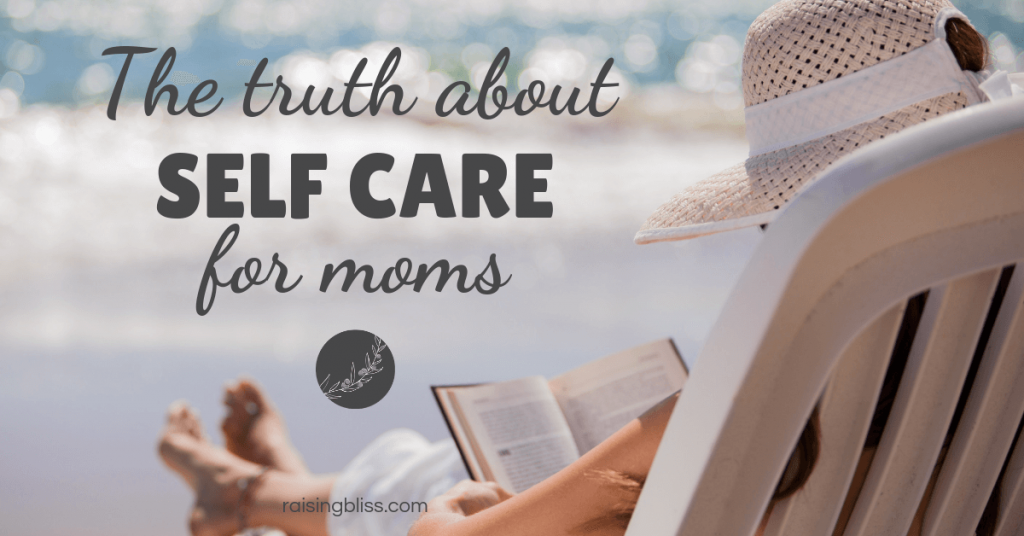 As a mom, how would you define self-care?  Is it having your favorite chocolate to relieve stress?  A relaxing bubble bath with a good read?  A night out with your girlfriends?  
Today we'll look at what self-care really means.  Let's talk about the truth about self-care for moms.
When we hear the words self-care, the usual short-term indulgences to make yourself feel good come to mind.  It could be a favorite treat from your coffee shop, a take-out dinner, or a tub of ice cream.
Sure, it may make us feel better for a short time.  Yes, it feels so satisfying to indulge in a creamy smoothness of the icy cold treat.
But is that really self-care?
Reactive self-care vs proactive self-care
What we came to believe self-care to be is a reaction to something negative in an effort to make ourselves feel better.  Whether it's stress, disappointment, exhaustion, or the feeling of failure, you may want to eat that tub of Nutella to make it all better.
Maybe you've been the kids' referee all day and you deserve something pleasant as payment for your hard work.  Maybe you're feeling sad because your sweet child just told you he loves daddy more.  Or maybe you feel at wit's end, and if you don't eat something sweet, you'll blow up.
This is reactive self care
So what's wrong with reactive self care?
Nothing, as long as you don't let it turn into something different.  It's ok to treat yourself once in a while.  The trouble comes when it starts to turn into an unhealthy habit.  When you find yourself reaching for something less than healthy more and more often, you may be in the danger zone.
But it's not only about sweets.  It may be Netflix.  Or wine.  Or even coffee.  Too much of a good thing can become a bad thing.
When you realize that a habit is starting to form, ask yourself these questions:
How will I feel if I do this every day for a year?
How will I look if I do this every day for a year?
Sometimes self care turns into self harm.  If you're doing something that feels good for the moment, but will hurt you in the long run, it's time to look into changing your self care habits and routines.
So what is true self care, anyway?  The truth is, sometimes self care doesn't feel good.  
Self care is forming habits that will help you take care of yourself in the long run.
This is proactive self care
It's walking outside every day.  It's regular exercising. It's drinking a glass of water as soon as you wake up, and then a few more throughout the day.  It's eating at least one apple a day.  It's washing the makeup off your face every night before bed and putting night cream on.  It's getting regular checkups.  It's regular reading.  It's realizing you may need a therapist and making a consultation appointment. It's all of these things and much more.
You don't have time for this.
I get it.  I'm a busy mom too, and we are constantly pulled in different directions.  But you have to realize that taking care of your own well being makes for an energized, fulfilled mom who is feeling less tired, less frustrated, more contented, and is able to get more done.  To help with finding the time, here are tips on How to Find More Time in Your Day – A Busy Mom's Guide.
Start forming healthy habits, find better options of treating yourself.  Do more proactive self care, and you will need less reactive self care.
Related Posts:
—————————————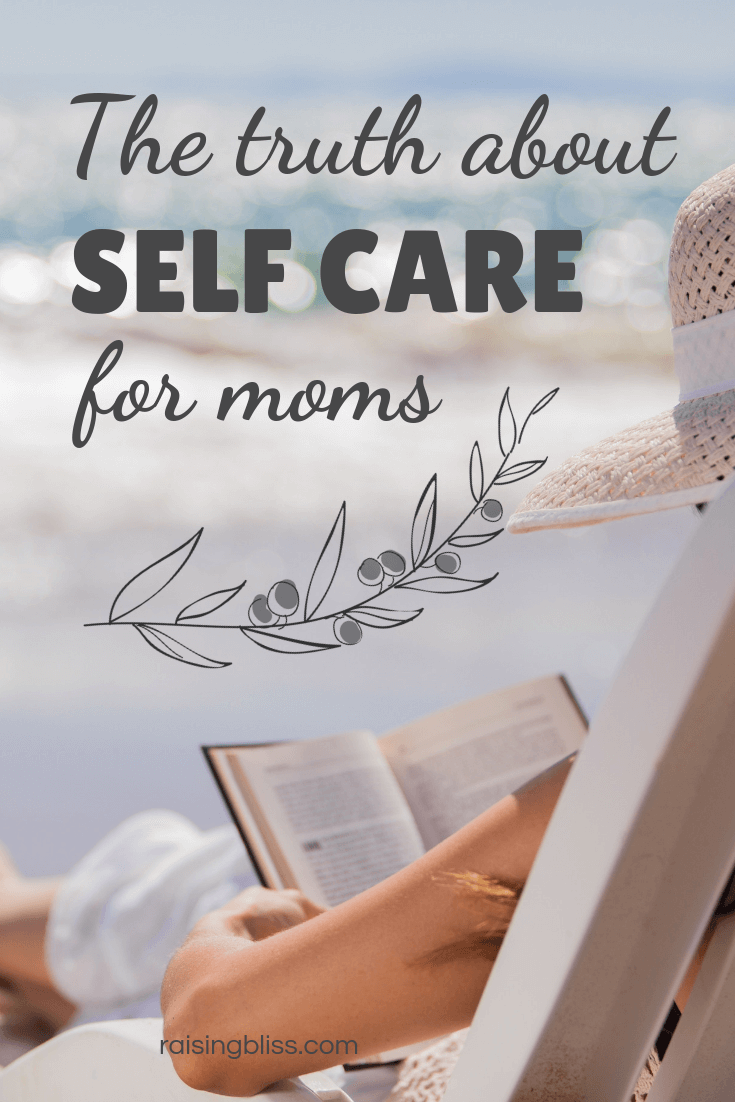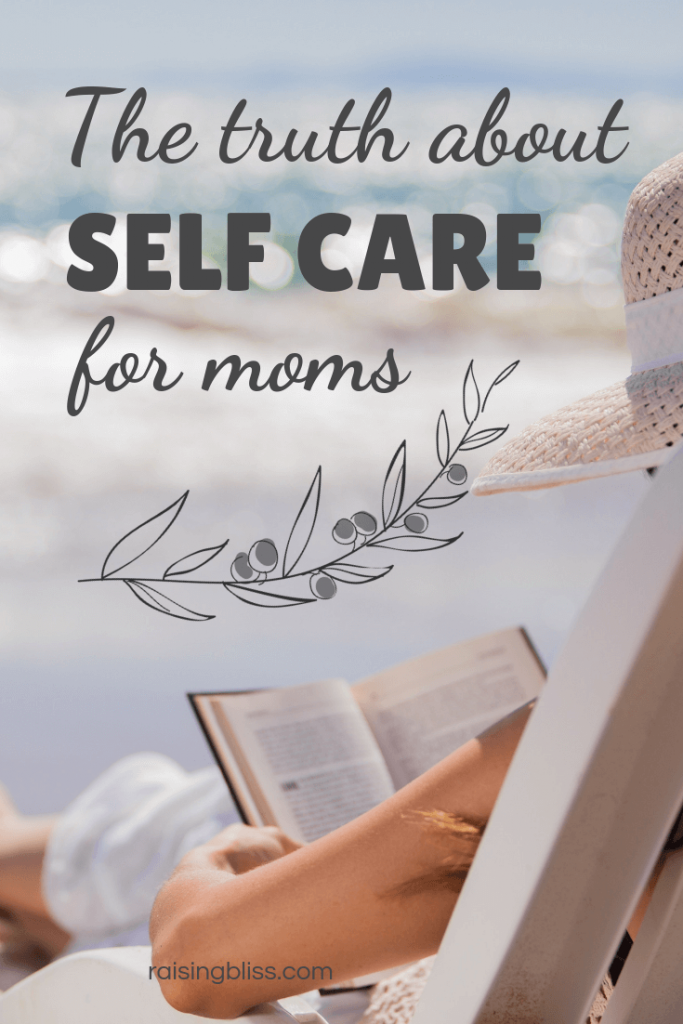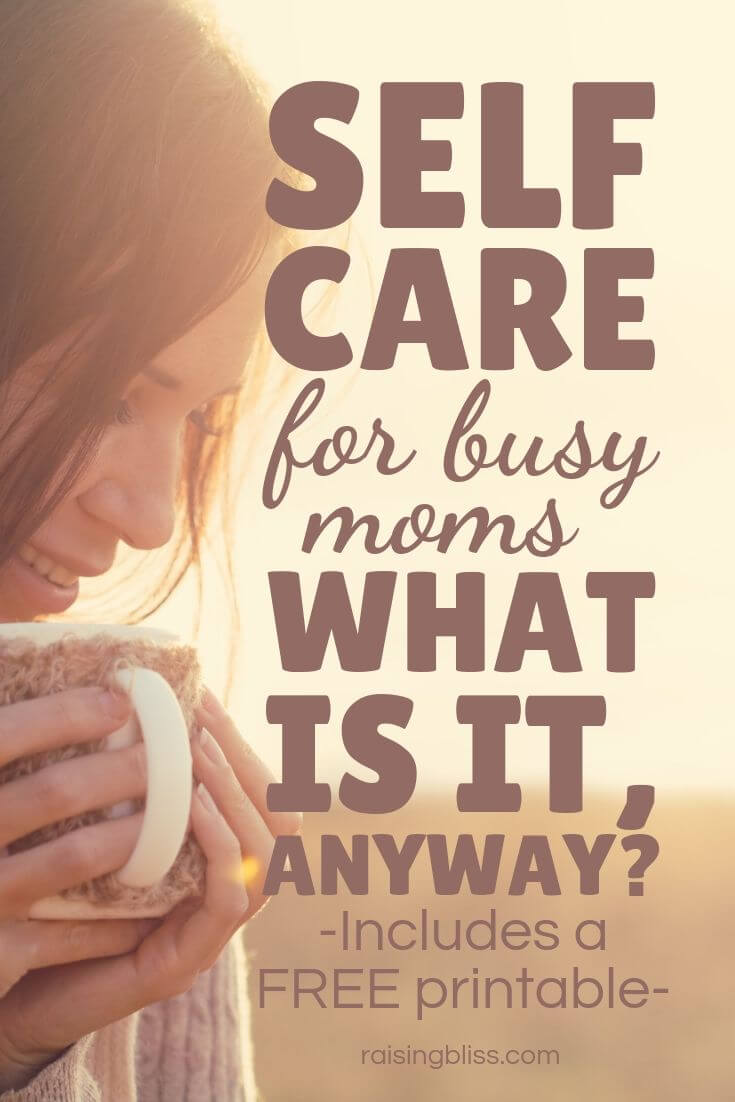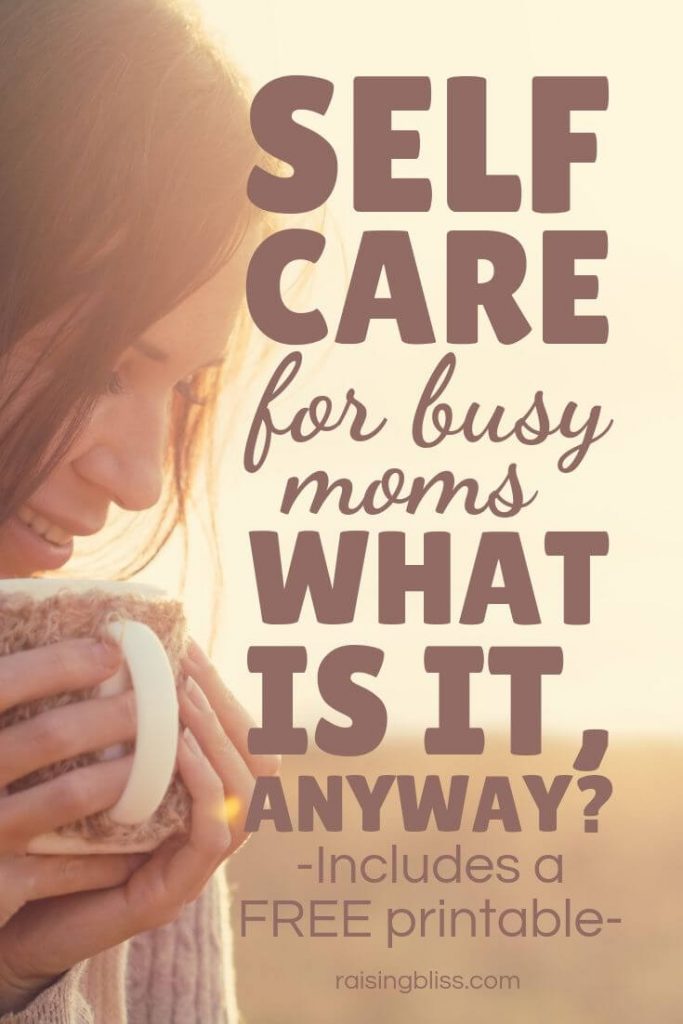 The Truth About Self Care for Moms