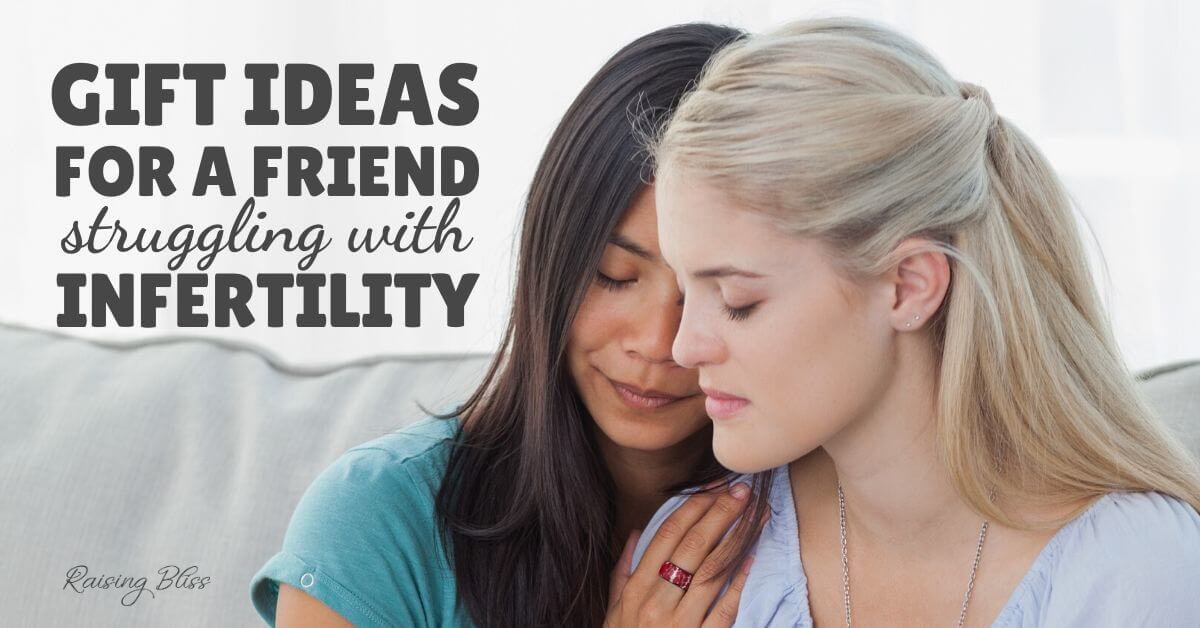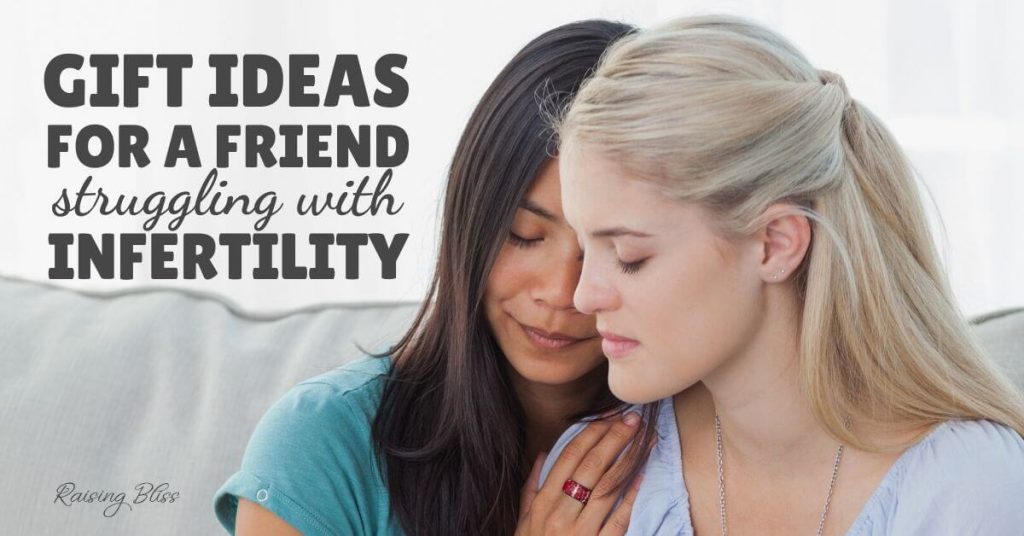 Inside: Supporting a friend struggling with infertility with a meaningful gift
You have a friend, and she's pretty awesome. But she's going through a tough time. She's having a hard time trying to conceive, and you want to be supportive. Â
You want to offer encouraging words, but sometimes it's hard to find what to say to an infertile friend. To get a glimpse into what's going on in the world of a friend with infertility, read what not to say to a friend who's trying to conceive.
To support your friend you can simply be there for her when she needs to talk, and pray for her. But sometimes you might want to do something more. To get her something that will let her know that you're thinking of her and her challenge to become a mother.  This post contains affiliate links. This means if you make a purchase after clicking a link, I will earn a small commission, but it won't cost you a penny more.  Click here to read my full disclosure policy.
Meaningful Gift Ideas for a Friend Struggling with Infertility
A Willow Tree Angel is a gift to comfort and encourage hope.
A warrior necklace representing the incredible strength of someone struggling with infertility.
"Not Pregnant" – a book for a hopeful mother that provides emotional support as she struggles with infertility.
"Hope Anchors the Soul" water bottle is a great reminder to hold on to hope.
"The greater your storm, the brighter your rainbow" keychain may be just what your infertile friend needs to be inspired to keep going.
"The best view comes after the toughest climb" Inspirational mountain necklace.
One in eight women is struggling with infertility. "I am one in eight" infertility awareness t-shirt. Â A great gift if your friend is open about her infertility journey.
"Storms make trees take deeper roots" inspirational keychain.
"A true friendship is a journey without an end" jewelry dish will remind your friend that you will always be there for her.
"You are unbreakable, wise, courageous, brave, and strong" supportive necklace for a friend trying to conceive.
"You are braver than you believe, stronger than you seem, and smarter than you think" encouraging phrase glass coffee mug.
"Don't forget how strong you are" inspirational keychain gift for a friend suffering from infertility.
"Faith can move mountains" handmade motivational cuff bracelet.
"In Due Time" – A devotional of hope and encouragement.
Whether you're looking for gift ideas to make a TTC or failed IVF gift basket or a care package, or just want to present a small wrapped gift box to your friend, these ideas were designed and curated especially for someone suffering from infertility.
Maybe you know what it feels like not to be able to conceive or carry a baby to term. Â Maybe you don't. Â Either way, thank you for being a good friend. Â For encouraging and supporting those that feel helpless in their struggles.
Want access to a library full of helpful printable for your mom life journey? Â Join the Motherhood Tribe email list below and I'll send you the password.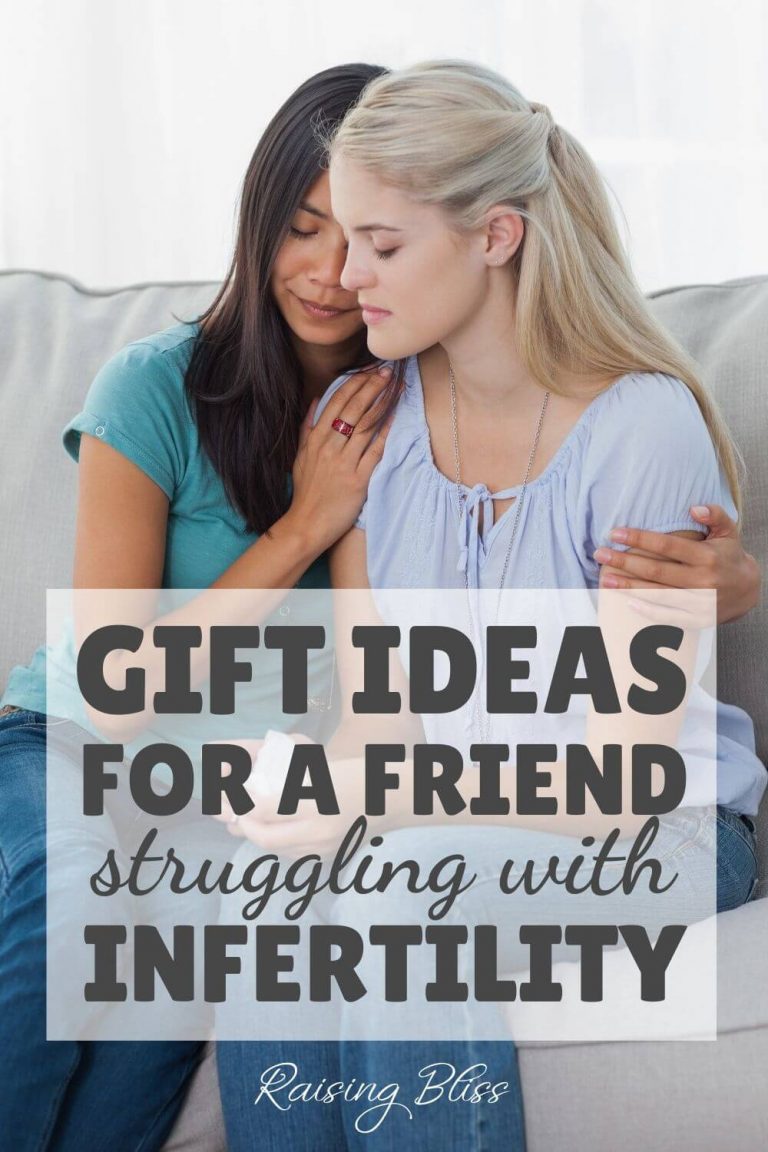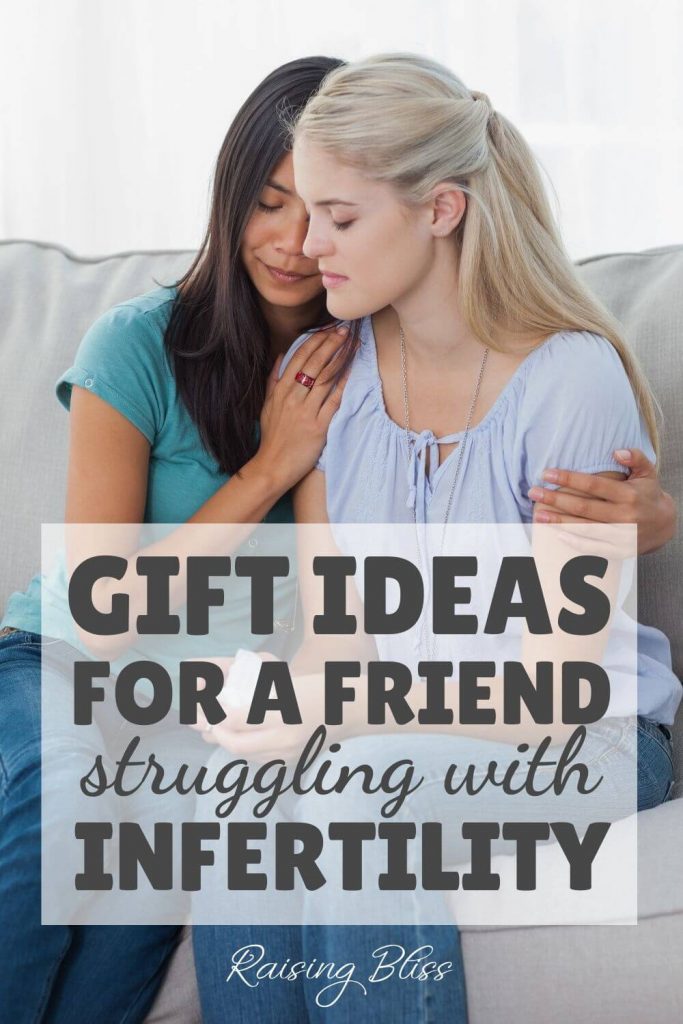 Meaningful Gift Ideas for a Friend Struggling With Infertility