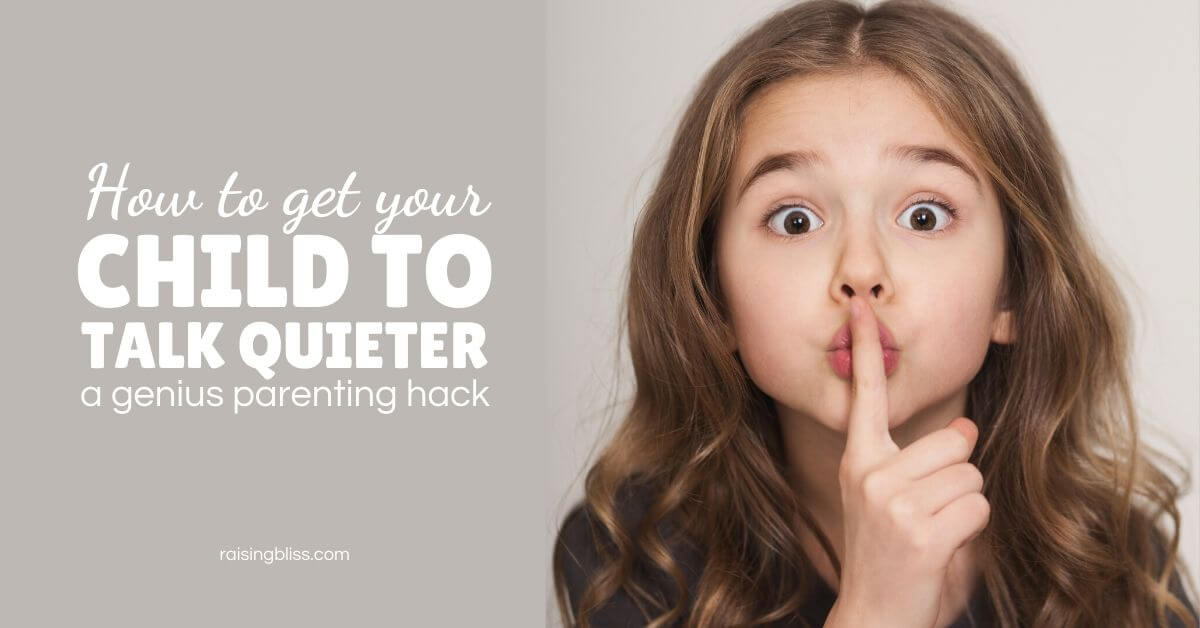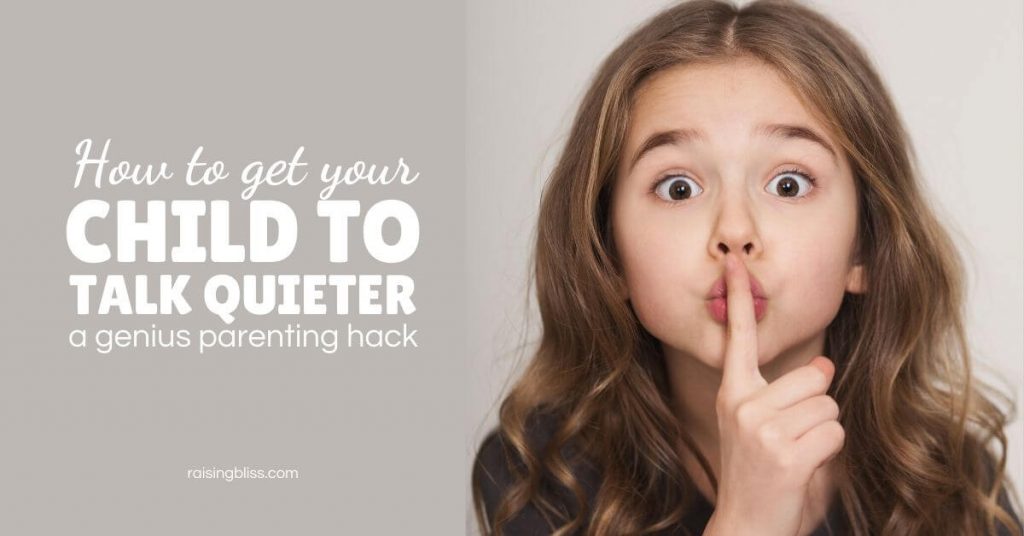 Inside: A genius parenting trick to get your kids to talk quieter.
It was one of those days. The kids were acting like wild stallions with megaphones in place of vocal cords, and no matter how many times I asked them to stop yelling, to speak quieter, and to walk instead of running, they wouldn't settle down. It was as if they were charged to the fullest, and their energy was bubbling out with no end in sight.
They were running, playing, yelling, laughing, screaming, and just being boys. No-one was crying, at least we had that going for us.
I tried to get them to play quieter
"Guys, you're being too loud!"Â
"Can you please go be loud downstairs?"
"I'm getting a headache, please stop the noise!"
I tried hard to not yell at them.
It was as if I was talking to birds. They were too engulfed in their play to pay any attention to me. This doesn't happen very often, but that day, it really did cause a headache.
How I accidentally discovered the trick that quieted my kids
One of the boys ran into the kitchen to ask me a question. He caught me in the middle of taking a sip of water.
"Mom, do you remember yesterday… Mom?" I started coughing before he could finish his question. "Mom, are you okay?" I choked on the water I was drinking. I nodded as I tried to clear my throat.
"I'm ok," I said, fully expecting the sound of my voice to fill the kitchen air, but instead, a whisper came out. "What did you need?"
"Mom, do you remember yesterday we thought about maybe going to the park today?" To my surprise, he was whispering, too.
"Yes, I remember," I whispered back. "But it's about to rain, so the park will have to wait until the weather is nicer."
"Okay," he whispered and walked out of the kitchen.
I smiled as he walked away. "Did I just make a discovery?" I thought to myself. I decided to try it again.
A few minutes later, the kids came into the kitchen, ready to eat dinner. They continued to be loud.
"Go wash your hands," I whispered to them. Two of them heard me, whispered, "Okay," and went to wash their hands.
"Boys, wash your hands," I whispered to the rest of them while waving to get their attention. To my surprise, they also whispered their okays and followed their brothers to the bathroom sink.Â
During dinner, we all had a nice conversation in whispers. As they brought their empty plates to the sink, my 4-year-old motioned with his finger for me to bend down closer to him, and when I did, he whispered into my ear, "Why are we whispering?"
"Ah, because I just cracked the code!" I thought, and answered, "Because mama needs more peace and quiet around here."
That seemed to satisfy him, and he went on to join his brothers, who were already playing together. Our evening was much quieter than our afternoon.
I tried this trick on several occasions since then, it works like a dream every time.
Does this quiet trick work for toddlers?
When I first discovered this hack, my little girl was a toddler. And while toddlers are in the stage of discovering the word around them, learning about their limits, and still learning to listen, they also love to imitate. This trick worked on my toddler too, she did exactly as I did – she spoke in whispers.
Next time your kiddos act as if they have megaphones for vocal cords, try this trick to get your children to talk quieter, it may work for you as perfectly as it worked for me!
I've got tons of free mom life printables that answer the most pressing parenting questions. Â Want free access? Â Join the motherhood tribe email list below and I'll send you the password to the vault.
Related posts: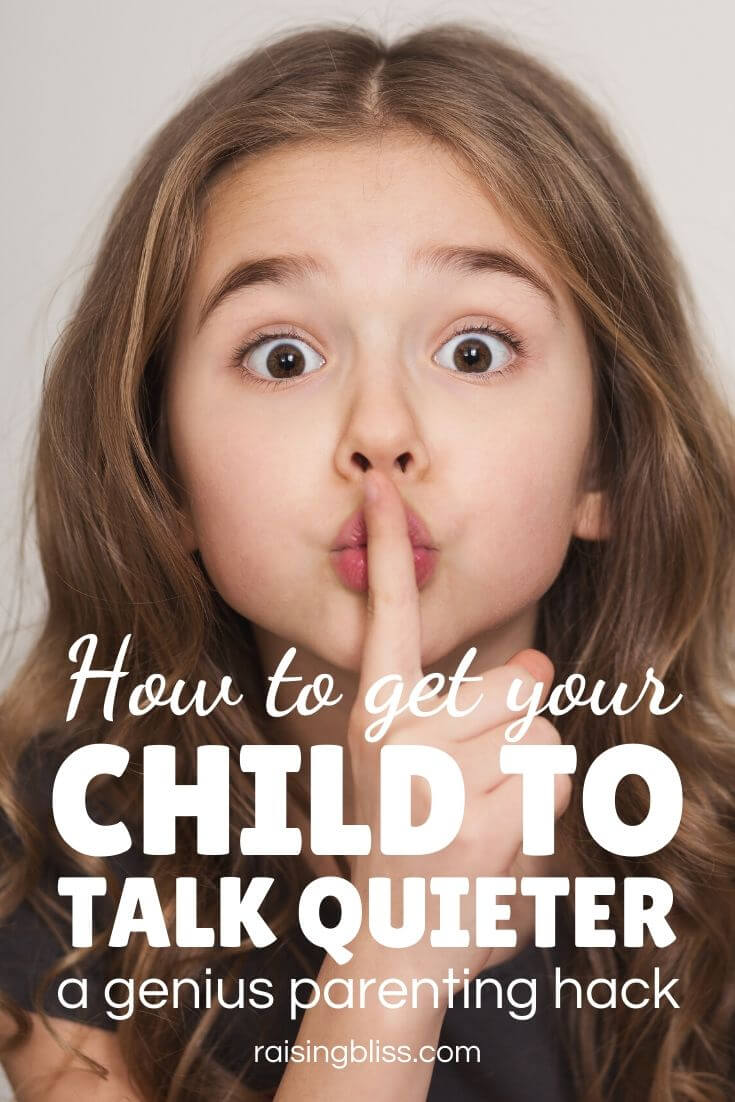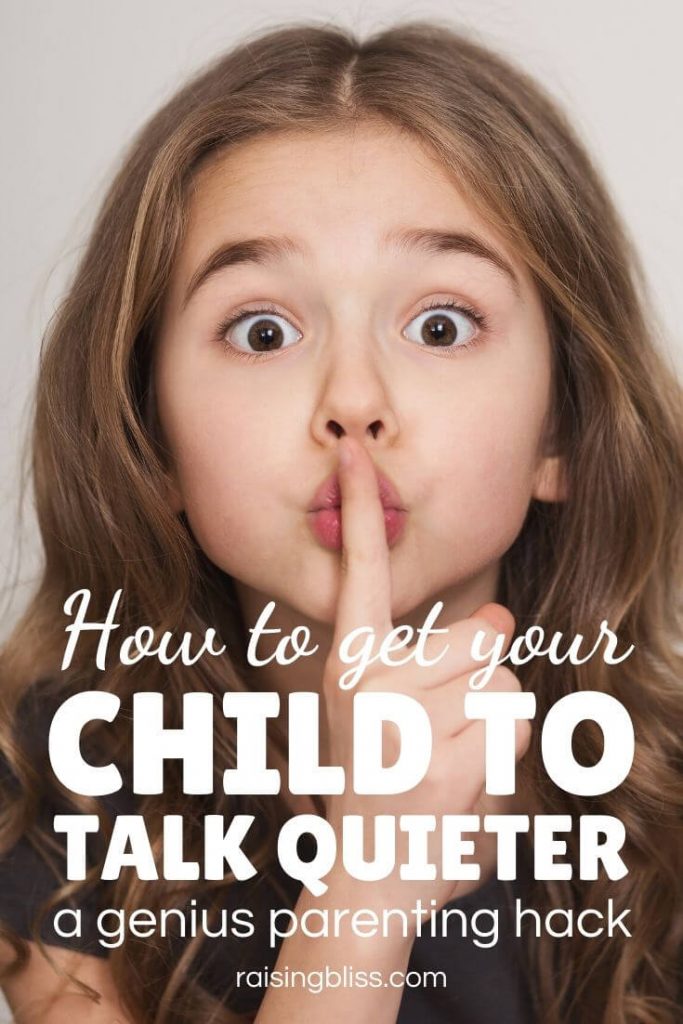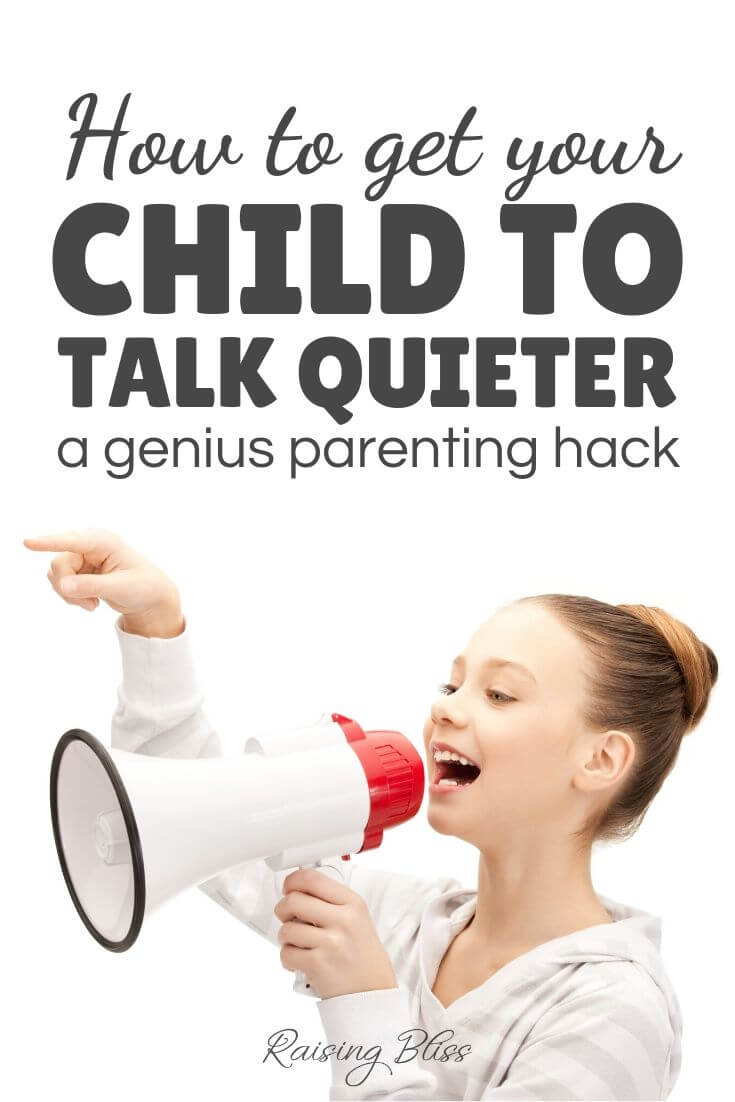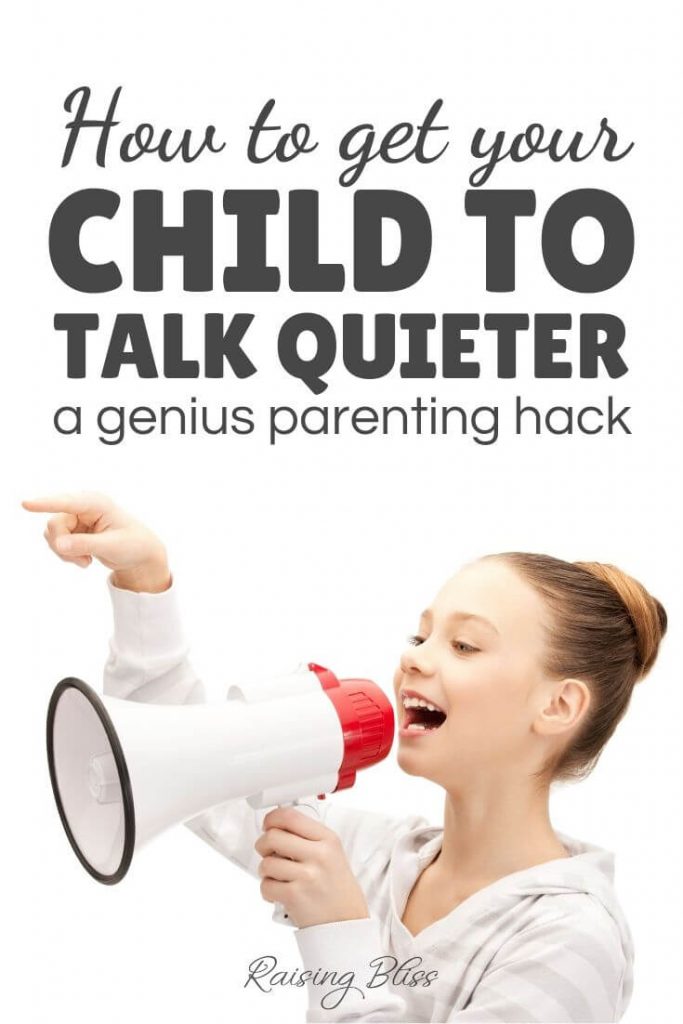 How to Get Your Child to Talk Quieter (a Genius Parenting Hack)