7 Favorite Non-Baby Things This Mama Can't Live Without
Here's a list of this mama's favorite non-baby things.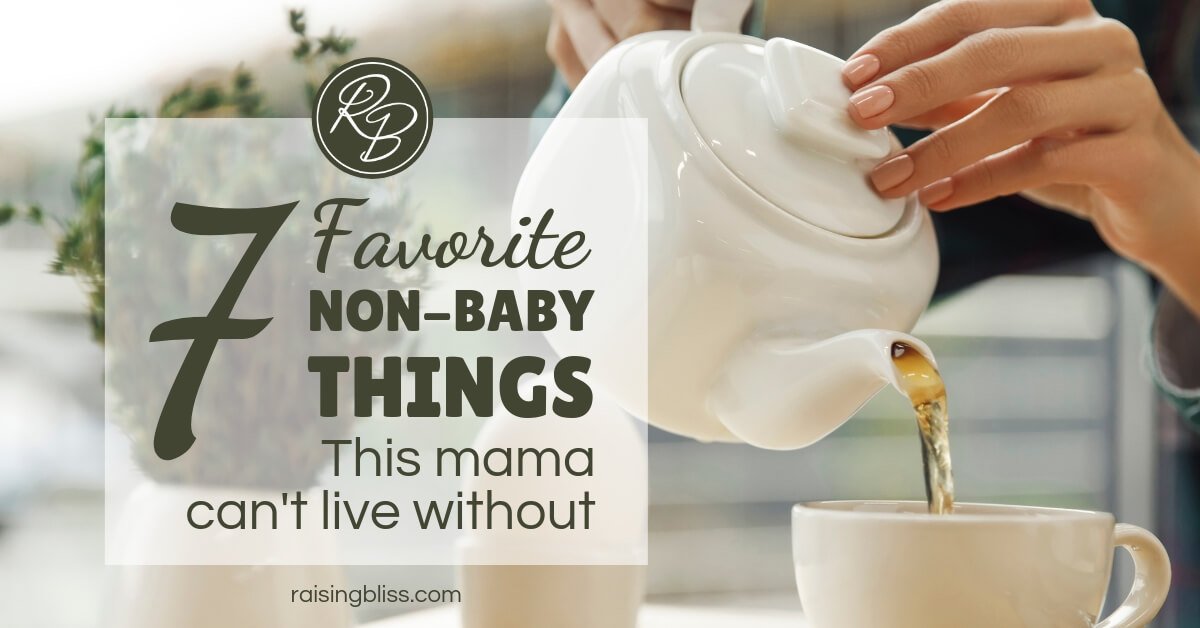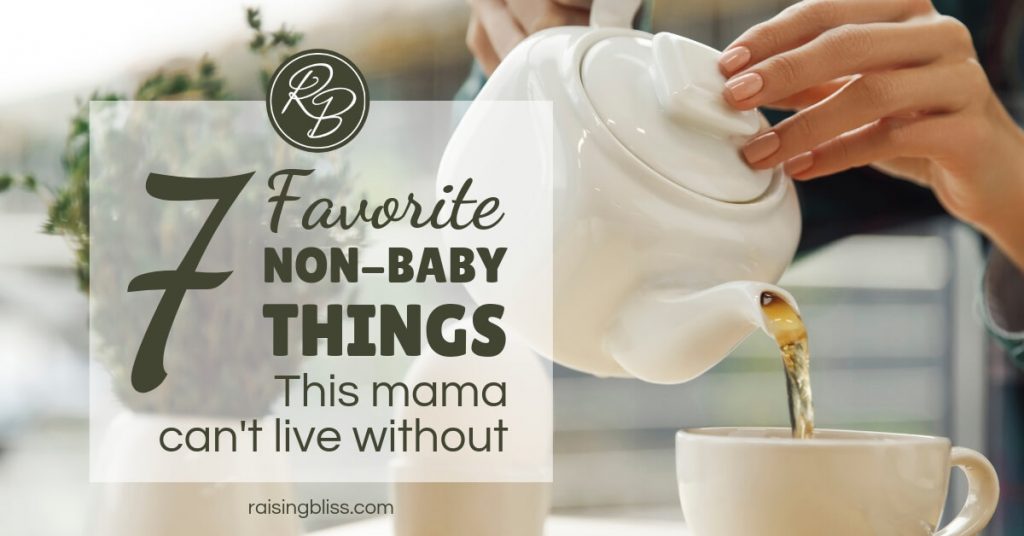 When you find a list of mama's favorite things out on the interwebs, they're usually full of baby items. While there's a time and a place for that, today I'll talk about 7 favorite non-baby things this mama can't live without.
You can steal my list and use these items for convenience, self-care, and sometimes even to save your sanity.
1. planner and colorful pens
I have a confession to make. I've always been that girl that bought a planner every year but never really used any of them. I liked the idea of planning out my days, but when I tried to plan, I ended up with to do lists on my planner pages instead of actual planning.
Eventually, my to-do lists would migrate over to sticky notes and my wall calendar. My barely used and unloved planners were left to live out their unfulfilled purpose on a shelf next to their nearly untouched paper friends. This post contains affiliate links. This means if you make a purchase after clicking a link, I will earn a small commission, but it won't cost you a penny more. Click here to read my full disclosure policy.
What I was missing was a system. When I discovered time blocking, everything changed. I now use my planner on a daily basis, and I'm loving the productivity. To learn more about time blocking from my perspective, head over to Time Blocking for Busy Moms.
The planner I'm using this year is the Living Well Planner. It's great for the time blocking system.
I love to keep my planner colorful. For this, I've tried several types of colorful pens but found that they ran out too quickly. Maybe it's because I write a lot. Right now, I have the Sipa pens on my desk, and they're great so far, but I do find that they bleed through copy paper just a bit.
2.
Blue tooth headphones

I love learning, and the best way I learn is through audio. Video works too, but I only listen and don't watch, since I'm usually doing household tasks while I learn. I listen to audiobooks, podcasts, and even facebook lives. For a while, I didn't have good headphones and used earbuds for this.

One day I was telling my husband about my afternoon. "The kids are fine, but they're extra loud today, so I have a headache," I said. "You should get a good pair of noise-canceling headphones," he answered. I laughed, and jokingly said, "Sounds amazing, you can get them for me."

My husband came home in the evening with Bose QuietComfort Wireless Headphones. I didn't expect him to actually get them for me, but I tried them nonetheless and loved them immediately. The sound is amazing, and the noise cancellation is even better.

When the kids are playing in another room I turn the noise cancellation off so I can hear them. Although I must admit, there are days when the noise is too loud and this wireless baby is canceling all the noise it can cancel!
3.
Hot mint tea in my Yeti tumbler

Hot mint tea is my fuel. I used to make it in mugs, but the problem with mugs was that the tea cooled too soon. That was a no-go since I like my tea hot. My husband came to the rescue again. He surprised me with the biggest Yeti tumbler in the prettiest teal blue color. This just might be my very favorite non-baby thing on this list. I absolutely love it and use it several times a day. It keeps my tea hot for hours, and that makes for a happy tea-lover.
4.
Cordless vacuum

I don't even remember how I did motherhood without a cordless vacuum. This nifty little thing is super convenient and perfect for a quick clean-up. I spilled a spoonful of sugar on the floor recently and quickly vacuumed the sweet crystals up with my cordless vacuum. The whole process took two minutes.

Not to mention, since we've had this household gadget, the kids actually want to vacuum. It's lightweight and easy to clean out. Even my 3-year-old can use it.

There are a number of great cordless vacuums out there. The one we have and love is by Dyson. We've had ours for two years, and it serves us well.
5.
Regular chiropractic adjustments

This is not really a "thing", but it's important and worth mentioning. With every pregnancy, I get pretty intense back pain. When I was pregnant with my now 3-year-old, I decided to find a chiropractor that can adjust a pregnant mama. I found a great one and saw her every week until I had my baby.

Surprisingly, adjustments not only helped with my back, they essentially cured my classic migraines. I went from 2 regular migraines a month to 2 per year. I've been seeing my chiropractor every month for four years now.
6.
minivan

With five young children, I love my Honda Odyssey minivan. Not only does it comfortably fit our family of seven, it also has a roomy trunk for all the stuff. Our minivan is 6 years old, is well used and loved, and still going strong. When the need for new wheels arises and the kids no longer need their car seats, I might be open to getting an SUV, but for right now, I'm a satisfied minivan mama.
7.
manicures and pedicures

This is not necessary for survival to the average human being, but for this mama, it's an important part of self-care. I made it a habit to get my manicure and pedicure done regularly. To read about my thoughts on self-care, head to The Truth About Self Care for Moms.

There you have it. It's not an exhaustive list of my favorite non-baby things I can't live without, but it's a solid one, and I hope you get some useful ideas for your own mom life.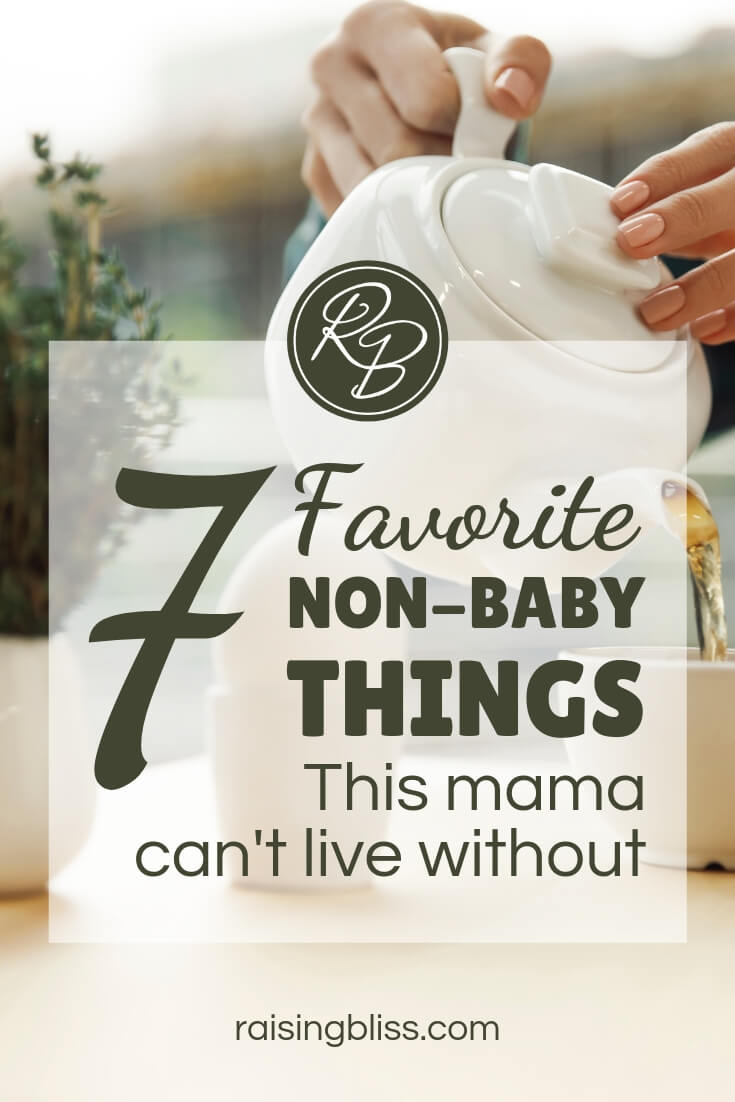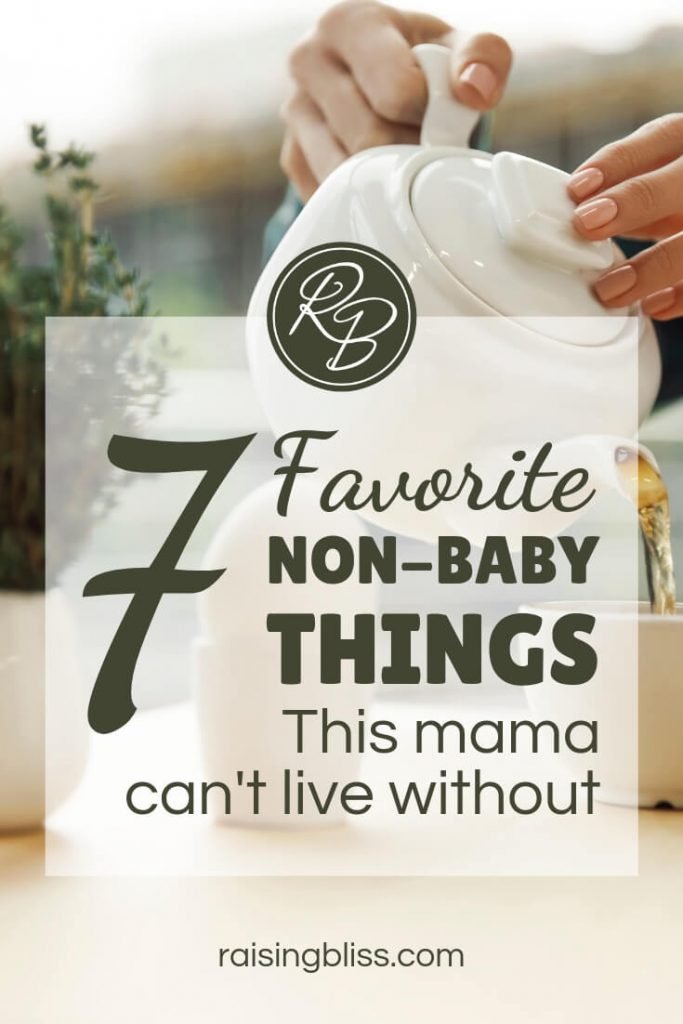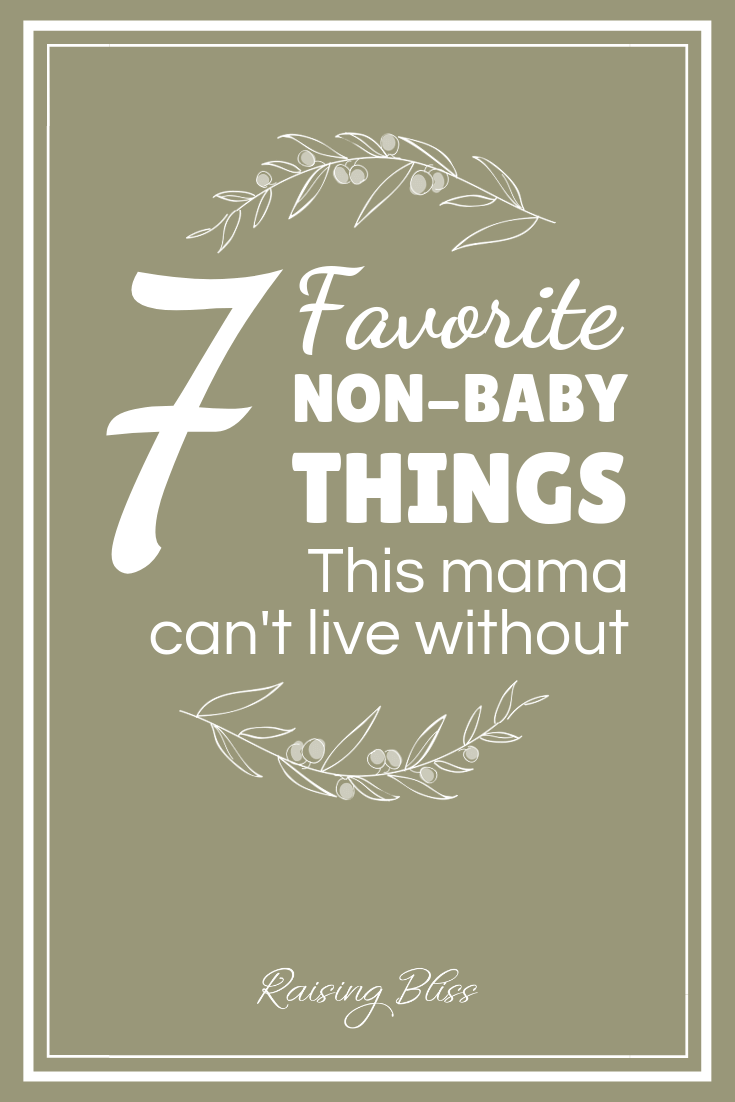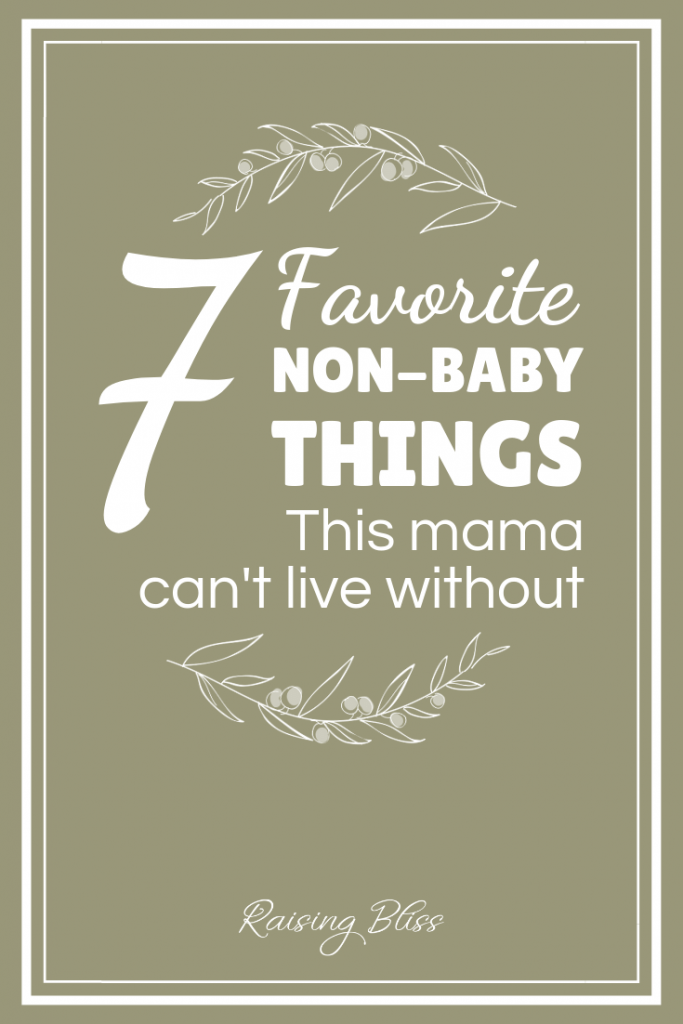 7 Favorite Non-Baby Things This Mama Can't Live Without